10 top useful gardening tips and techniques for beginners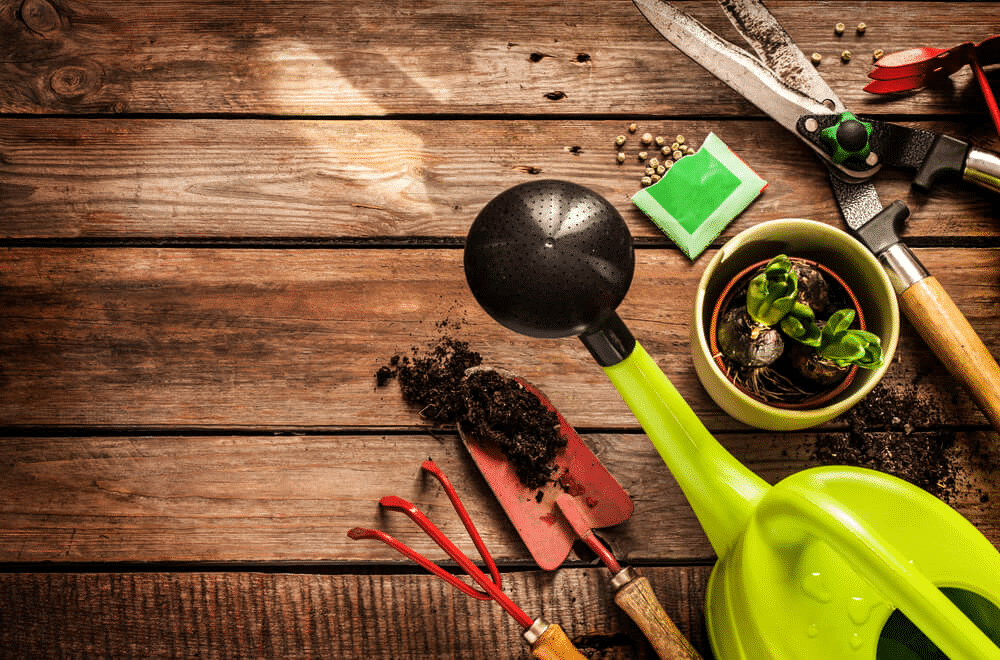 Want to make your own garden with useful gardening tips and techniques?
Your work will reflect your personality. A garden lover person reflects a person who always loves to be cheerful and happy. But if you are refraining yourself by thinking that it will be difficult for beginners like you. Then, following gardening tips and techniques can help you.
What is the importance of gardening?
You must be thinking Why people love to make gardens in their yards. Even in their homes also!
If you look around, you will get to see different types of gardening that people have adopted. But why so? Any thoughts?
If you can't figure it out then let me tell you why it is so important that you also need to make it.
It will make your mind cheerful.
Good for your kids. As kids love the garden.
You can have fresh fruits.
Will never get bored.
You can contribute to the environment too.
It will make your house beautiful.
Now, are you thinking to start your garden too? then don't stop reading.
10 top gardening tips and techniques for beginners like you
1.Choose a suitable place.
Selecting a suitable location for your gardening is the first step that you need to focus on. You need to choose a place:
You can look after your garden regularly.
Moreover, you would like to spend your time most.
2.Sunlight is a must.
Gardening is all about having proper sunlight. Without sunlight, your plants will not grow well. As we all know plants make food from sunlight. So, Keep in mind:
6 hours of direct sunlight exposed needs for full sun plants.
3 to 6 hours of direct sunlight exposed needs for part sun plants.
Less than 3 hours of the direct sun requires for full shade plants.
For part shade plants 3 to 6 hours exposed requires but you have to protect them from intense sun exposure.
3. Plant your plants near a water source.
Choosing a spot near a water source is one of the great gardening tips and techniques. As a result, by doing this you will get the following benefits:
Your plants will get water whenever they will need it.
You don't need to worry about watering your plant too much.
The plants will grow more healthy.
4. Prepare your soil.
Soil preparation is a must. One of the most useful Gardening tips and techniques is soil preparation. If you are a beginner then do research on soil preparation of gardening. As soil preparation can provide you:
A garden that is full of fruits.
Healthy and colorful flower garden.
Your plants want soil that is full of nutrients and vitamins. Besides, if you are planning to make a fruit garden then don't ever underestimate it. Your gardening hobby will fail with lots of gardening tips and techniques if you don't do it.
5. Select your plant's container properly.
You can't live in a house that is too small for you, right? Your plants are no different. Plant of yours needs a container that is large enough for them to grow. Don't pick any pot from the market that you like. Moreover, pick a pot by considering the following points:
For fast-growing plants choose a pot that is 2-4 inches larger than the plant's diameter.
Choose pots for slow-growing plants that are 1-2 inches larger than their diameter.
The plastic pot is better as you don't have to water it frequently.
6. Focus more on plant choosing.
Don't choose a random plant that you like for your garden. Select plants according to the season, spot, sunlight. Choose a:
Heat tolerant plant for excessive warm weather.
Sunlight loving plant for heavy sunlight exposure spot.
Shade-loving plant for a shady spot.
7. Plant plants according to the zone number.
You must have to plant trees according to the zone number. For example:
A plant that is hardy to zone 3 than plant it in zone 4. Don't plant it in zone 2.
8. plant according to the frost dates.
Everything needs to be done at the exact time. Too much early or too much late can cause damage. Like:
If you plant before the frost date of your plant then it will get damaged.
For planting after frost date will bring no good.
9. Cover it with mulch.
Your plants soil need to cover with mulch. As a result:
Less watering will require.
Weed will grow less.
Your plants can get more water.
10. Give water your plants properly.
No plant can live without proper watering. So, you need to give proper attention to watering your plants. For example:
You need to water your plants regularly in summer. Sometimes even twice when the temperature is 29 degrees Celsius.
In winter check the soil with a finger. If it is dry then water it.
Make your own garden
If you are passionate about gardening then don't refrain yourself. Gardening for beginners can be hard but not impossible. You can make your own garden with useful gardening tips and techniques available online. For more gardening tips and techniques let us know in the comment section.