13 Tips to Turn Your Summer Job into A Permanent One and Get Hired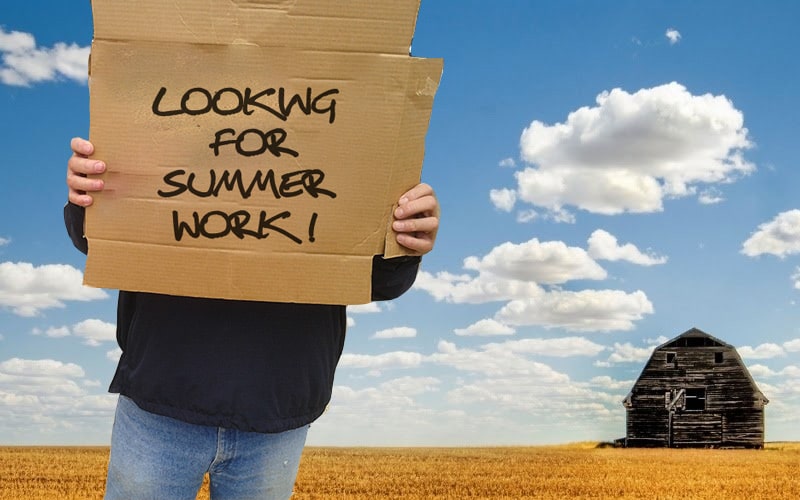 Summertime it is! You are going to add valuable work experience that will enrich your resume for the career you want most after graduation. Take the summer internship into account whether you are being paid for it or not. You can also turn your internship into a permanent job simply by doing certain things.
Here are some tips for you to turn  a summer internship into a permanent job:
1) Punctuality matters:
Being punctual can boost the chance of turning your internship into a permanent job. It expresses your respect for the company and your sincerity. Try to avoid giving excuses for being late. Take responsibilities and give enough effort to be on time. Always finish the assigned task within the deadline.
2) Dress appropriately:
Try to take the internship opportunity quite seriously and express your seriousness through your dress up. Do not let other differences between the 'temp' and the 'permanents'. Leave your fancy jeans, t-shirt and short skirt at home. Save them for the weekend. Dress like you are an integral part of the company. It will improve your impression.
3) Keep away from social media distractions:
Yes, involving in social media during office time can distract you. Try not to use them while you are in the office. The distractions these social media can create, may claim your career. So when you are in the office, put down your smartphone and stay away from Facebook, Twitter or G chat.
4) Give your best to the assigned task:
You will be assigned to some specific tasks while you are in the summer internship. Take them seriously and pour your best to make it done. No matter how small the work is, treat it with extreme care. Show your enthusiasm.
5) Turn your back to office politics:
Of course, stay connected to everyone in the office, but keep yourself away from taking part in any gossip. Avoid talking gibberish about your coworker and spreading rumors. Even if you are not going to work in this office for a long time, the goodwill you will make will help you yo get good references for the future.
6) Building connection is important:
Your relationship with your coworkers is a crucial thing if you want to turn your internship into a permanent job. Maybe as an intern, you will remain unnoticed to your superiors. Don't be like so. Make your move and increase your visibility. Connect with others in your office, Introduce yourself and express the positive attitude that you hold. Meet everyone in the office- from the janitor to the highest boss.
7) Be positive to take extra responsibilities:
As an intern, you will always be asked for doing things more than your normal task. Try to take them positively and say yes to them. But do not overburden yourself with extra tasks. Give the effort to do as much as you can. It may enrich your skills and experience.
8) Creativity is always appreciated:
If you are creative in your nature, then you will never go unnoticed in your office. You will be treated differently if you can think differently.
9) Assimilate with the corporate culture:
Make yourself comfortable with the corporate culture. There are certain things that you have to maintain in offices like specific etiquette or ethics. Try to blend in with them. It will increase your chance to turn the internship into a permanent job.
10) Save the tracks of your accomplishments:
No matter what if you are doing an intern or a permanent job, there will always be some accomplishments of yours. Do not forget to keep a record of them. These accomplishments of yours will prove that you are worthy enough to join the institution.
11) Try to be a team player:
You should prefer working with a team rather than going solo. It will help you to understand the company's way of working more intensely and also it will enrich your experience.
12) Ask for feedback from your superiors:
Be brave enough to seek the feedback of your superiors. As they are experienced, they can easily spot your mistakes and can provide you information to make them right. It will help you to enrich your skill.
13) Don't be shy to ask for a permanent position:
If you think that you are worthy enough to join the company as a permanent employee, then go for it. Ask your boss to give a permanent position. Surprise your boss. Give him reasons that he cannot refuse. Show your skills that he can't deny. Remember, fortune always favors the one who is brave.