How to start a free WordPress blog in 5 easy steps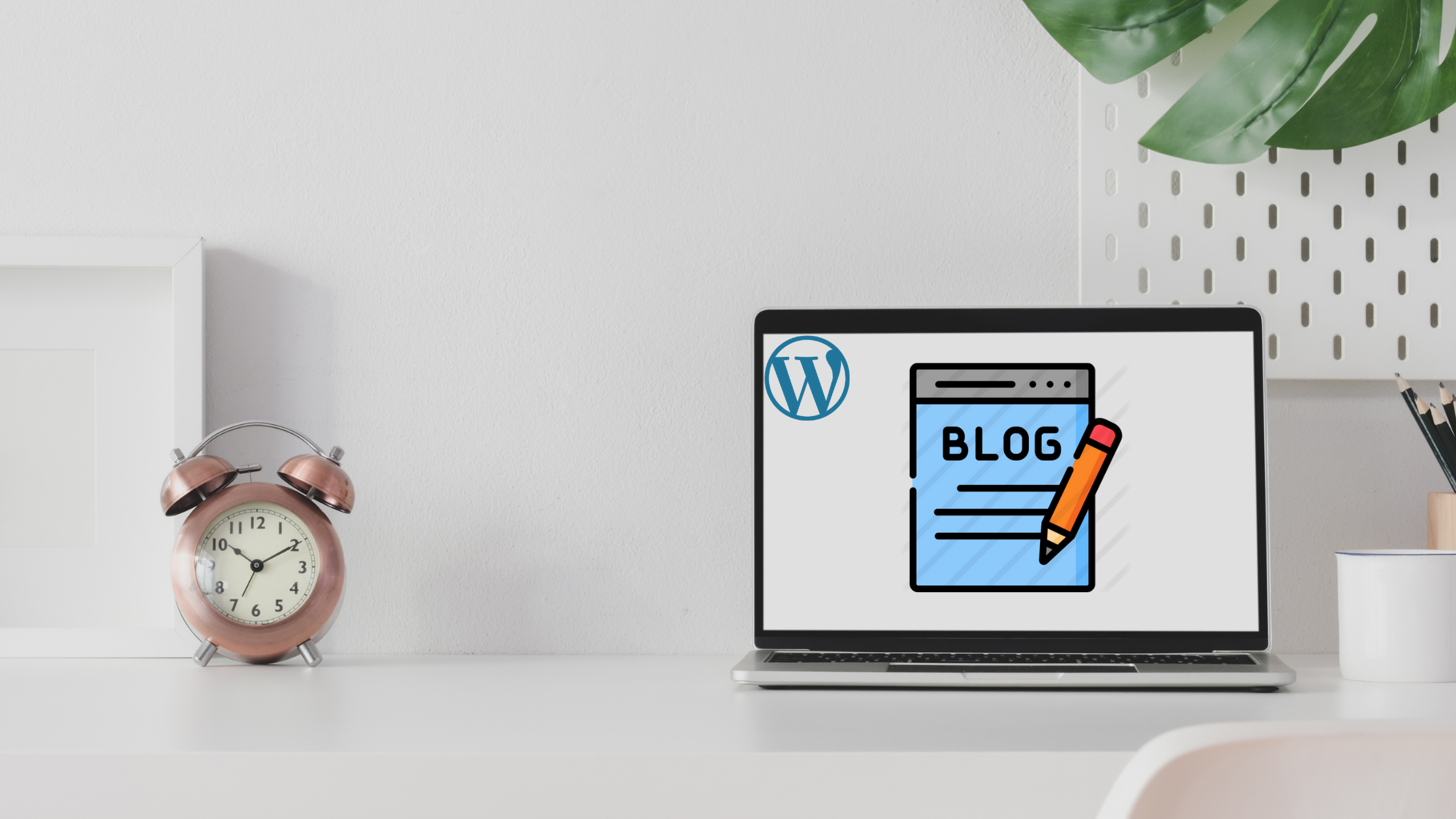 Do you want to start blogging?
But delaying it because you don't know how to do it in an effective and efficient way.
No worries. In this blog, you will get to know how to start your own free WordPress blog in five easy steps without knowing any coding skills.
Steps to start a FREE WordPress blog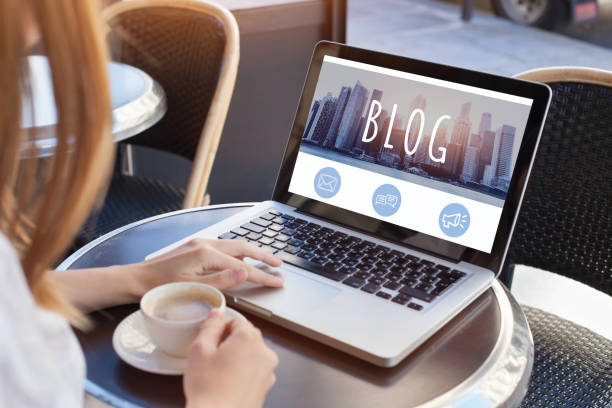 WordPress made the blogging journey easy. now, you can start your free WordPress blog in 5 easy steps. They are:
Step one: Choose your Domain name and hosting service provider
In this step, you need to choose your domain name and hosting service provider. A domain name is a name by which people will know your website and search for your website.
Hosting is the storage of your website. It is the home for your website and files.
Now, what should you keep in mind before choosing a domain name:
It should represent your brand
Have to be short and easy to remember.
Should be precise.
There are lots of hosting service providers where you can buy your service. Some are Bluehost, Hostgator, Dreamhost, Hostinger, etc.
Bluehost is the most popular hosting service provider. They are providing their service to 2 million websites.
Reasons for choosing Bluehost:
They provide great customer service to their customers.
Renowned hosting service provider company.
The price of their service plan is reasonable and beginners friendly.
They are officially recommended by WordPress.org.
After purchasing their service, WordPress will automatically install on your server.
After choosing bluehost press their get started button.
Select a plan. Choose plus plan because you can run multiple sites through it.
Then enter your domain name.
After that, enter your account information and purchase the plan.
then create your password of bluehost account.
There are other hosting service providers who can provide you service. But you have to manually install your WordPress which is not beginner-friendly. like Hostgator, Hostinger, Dreamhost, SiteGround. You can also purchase your hosting service from them.
Choosing your blogging platform is one of the major issues. Almost all people choose WordPress.org as their blogging platform. They choose it because it is free to use.
Step two: Installing WordPress
In this step, you need to install WordPress. But if you choose Bluehost as your hosting service provider then you can install it with one click. That means you don't need to download WordPress manually.
All you need to do is just get their service then sign in to their account and after that press login to WordPress.
But if you choose other hosting service providers then you need to manually download WordPress. You can do it by the following tutorial:
Step three: You need to choose a theme
The theme changes the appearance of your website. Your website without a theme may not be attractive to your visitors. You need to add a new theme to change its appearance. WordPress has lots of free and paid themes. There are more than 7K themes in WordPress which are free to use.
You need to go, appearance>> themes.
Then press add new.
You can choose any themes as your choice. But it wise to use a simple beautiful theme than a fascinating one. It will help your reader to concentrate.
After choosing your theme then install it.
Press activate button.
You can change your website appearance after that.
Step four: You have to add plugins.
The plugin adds new functionality to your website. In WordPress, there are more than 54K plugins. You can use them for free. Without knowing any coding skills, you can add lots of functions to your website through this plugin.
Some plugins that you will need for your blog are:
wpforms:
wpforms is a form builder plugin. You can build forms within a few minutes. It provides pre-built templates for your form. It will send instant notifications to your leads. It converts long forms into multi-page forms. It will make your website mobile responsive and will give your website spam protection.
Revive old post:
It increases the engagement of the followers on your website by adding an old post on social media.
Akismet:
Akismet provides spam protection by removing spam comments. It will help you to respond to your real comments.
Yoast SEO:
This plugin will help google to get a clear idea about your page. Help you to get related links and keywords for your post. It will help you to see how your post will look on social media and on a mobile screen.
Wordfence:
It will provide safety to your website from hacking.
WP Smush:
It will increase your page speed. It will resize your image and will decrease the size of your files without damaging it.
SeedProd:
It will provide you new and unique designs and templates for your Website blog. It will make your website mobile responsive and increase traffic to your website. SeedProd Provides draft mode and gives spam protection.
WooCommerce:
It is the best eCommerce store plugin. WooCommerce will give you the highest SEO. Help you to customize your page and make it beautiful by themes.
UpdraftPlus:
This plugin restores the backup files. It will automatically set backup schedules for your files.
For installing these plugins you need to go appearance>> plugins.
Then search for your desired plugin in the search area. After that install it and after installing press the activate button. Now you can add new features to your website.
Step five: Write your first blog
In this last step, you need to write a blog. But have to be careful and need to follow some steps to write your blog. Unprepared random writing can make no interest towards your readers. The steps that you need to follow:
1. You need to choose a topic for your blog:
You can't choose a random topic for your blog. Choose the most trendy topic that your readers want to read. It means what your readers are always searching for to know. Then choose the topic that you can write well. Choose your topic by doing research.
2. Try to avoid describing huge portion:
After choosing your topic you need to choose a specific part of it. Don't try to cover the full topic. For example, if you want to write about dogs. Don't try to cover all information about dogs. Choose a specific portion. like 5 important facts about your dog that you should know.
3. Make your mind prepared for what you are going to write in your blog.
Without preparation, you will not be able to write a meaningful blog. Your blog will get unorganized. You need to gather all your ideas before writing. Do it by research but don't copy. Take ideas from other writers and write your blog in your own way.
4. Start with a good introduction.
After reading the introduction, most of the readers decide whether they should go for that blog or not. That's why it should be influencing the readers. Your introduction should be strong, precise, and meaningful.
5. Write with your organized mind.
You should describe your content sequentially. Describe it step by step. Try to write your blog emotionally that you are feeling their problems and your writing can solve their problem.
6. End with a meaningful conclusion.
You can write a conclusion of your blog in one of the three ways:
Sum up your all thoughts about your blog in the conclusion.
You can also do promotions by adding buttons.
Simply end your writing if it suits your blog.
Now, you know how to start your free WordPress blog right?
But always remember if you want to reach out to your audience and earn money through your blog, you need to have patience. With patience and hard work, you can be a successful blogger.