Why won't You Stop Talking about WordPress Guttenberg!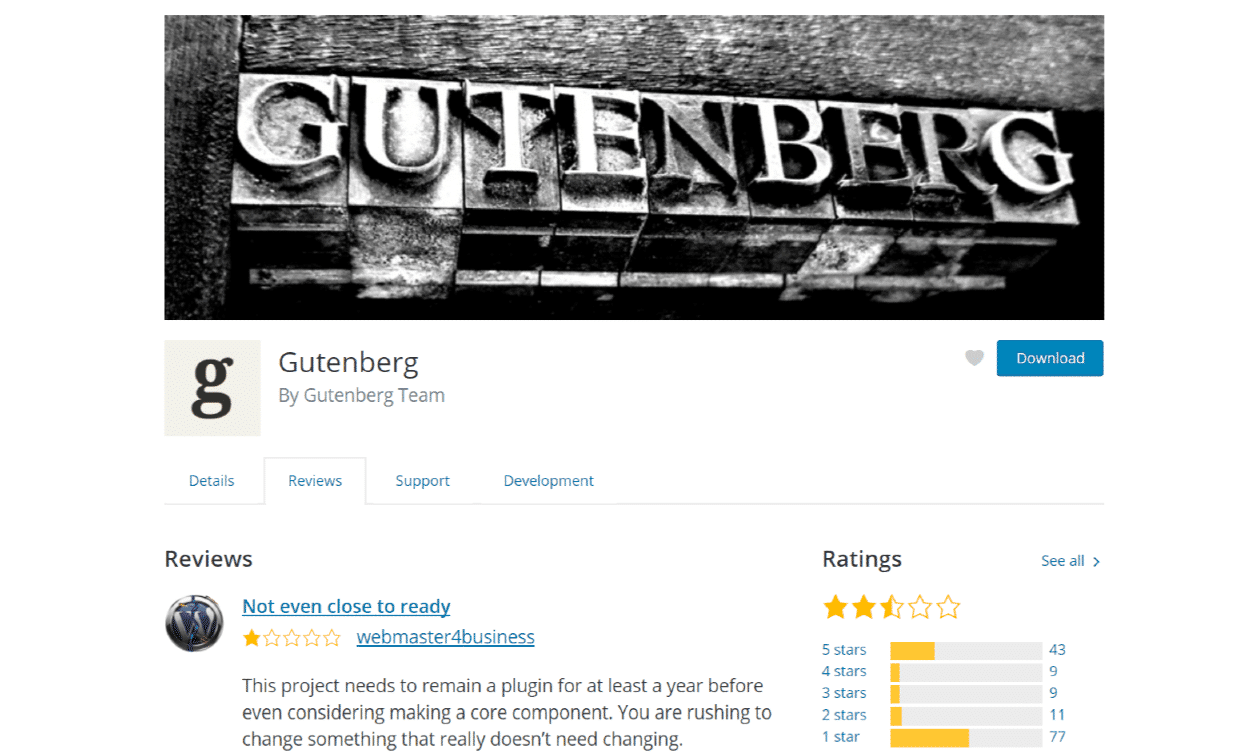 Guttenberg, the new era of content in WordPress!
Yes, of course, it is. It is visually good, has lots of features, you can create blocks and customize them! There is even more, However, more feature does not always give your benefits. There are many people using WordPress. Almost 28% of the world's website is built on it and there are billions of users all over the world.
How can you simply decide things for them? It's not easy, I know. When you change something dramatically, it will affect all these people. Some will go with the flow and some will surely become furious. WordPress was developed for content, and it is still all about content. You can do amazing things with WordPress, its trues. But, the fundamental part will always be the CONTENT!
What's Guttenberg and What's Wrong with It?
A new text editor that floats, allows you to create blocks and add content easily. It has great features, you can add elements easily. But here's the catch, it has many problems.
WordPress Core is for Everyone!
The core should be suitable for everyone. It should be accessible to all. The more people will feel comfortable with the core, the more WordPress will grow.
Over many years, WordPress hasn't changed the text editor. Thus, people have adapted themselves to it. Many businesses run on the plugins they made and they depend on the basic editor. So, if you change this basic feature dramatically, it will be a big problem for more than half of the WordPress users.
There are Too Many Steps!
People think Guttenberg is making things complicated as there are too many steps. You will have add blocks, put the elements, start writing! This is too much for a writer. We love to write, not go through lots of steps!
It's Simply a Page Builder!
If you think calmly, you will notice, it's just a page builder! You add blocks and then type. Why is that? it's a text editor! Not a design machine!
No Meta Boxes Support!
Many plugins use custom meta boxes. This is what that made WordPress customizable. But this editor does not support custom meta boxes at all!
No Markdown & Shortcode Support!
There is no markdown support in Guttenberg. Also, the shortcodes do not work!
No Copy Paste!
It's a nightmare for writers, I repeat – it's a disaster. You cannot copy paste in the Guttenberg! If you do, all your formatting will be gone unless you write them using HTML, seriously!
Will There Be Backward Compatibility?
If there is no backward compatibility, many users will become hopeless with a system that does not function properly. And it will be sad.
When will You Guys Stop?
Guttenberg is promising, it's true. But people at WordPress should not add it to the core. The ones who like it will add it optionally and the ones who love the old one will go with the core.
But people are still talking about it, It's becoming too much frustrating. Let the Guttenberg team work on their dream. Let them built the next generation text editor, but please make it separate from the core. Many people rely on the core and it is everything to them. Please don't make things bad for them. We want to make the world a better place by learning, sharing and contributing – not pushing things that we like to others! Peace!
Related Blogs
https://www.elegantthemes.com/blog/general-news/wordpress-responds-to-the-gutenberg-editor-a-review-roundup