Top 16 LinkedIn Groups for Job Seekers!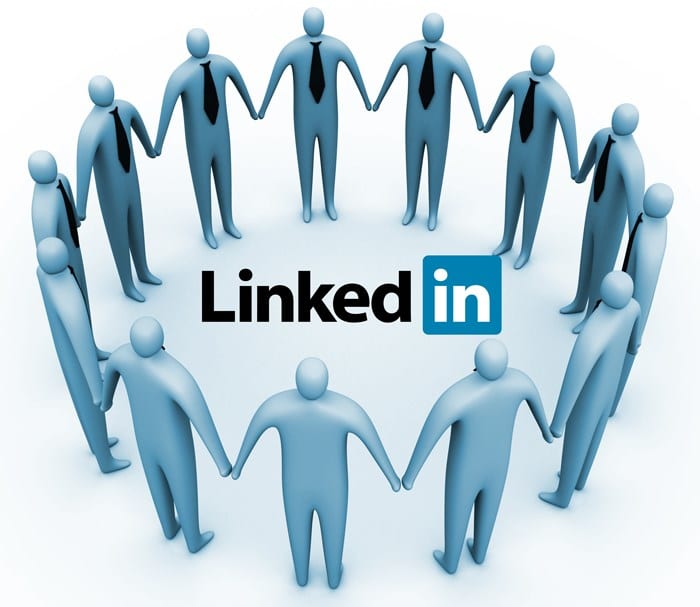 LinkedIn is a social networking service which is business oriented. It's unique and most beautiful feature is that people can showcase their profile and qualifications in LinkedIn in various ways and employers can seek their required people from a large pool of potential people. What makes it exclusive is that it allows the recruiters to find you instead of you doing it. Being active at networking in LinkedIn can be very useful. But for this we need to be active in LinkedIn groups and keep a high profile of ours.
LinkedIn groups allow you to spread your personal brand and also connect to more people as you can contact any group member directly. LinkedIn groups are free to join and you can join up to 50 groups for just about anything. These groups can provide you with more networking opportunities, answers to your questions, tips and suggestions, and help build your own brand.
There are thousands of groups in LinkedIn from which we can join to extend our networking. So, here is a list of a few top notch groups with a lot of members that can come fruitful for the job seekers.
JobAngels : It is one of the best LinkedIn groups for the job seekers. This group offers free career management resources, which include help from volunteer career coaches. It is a nonprofit job-search network of professionals where they help other professionals find job opportunities.
Executive Suite: This one is for the executive level job seekers. This group has more than 274,885 members and it is a community of executive level and recruiter members. It will connect you with insight and people –business leaders, coaches, recruiters and corporate decision makers as the group describes itself.
The Talent Buzz : this group has more than 27,000 members and is also known as 'Talent HQ'. It is a group of job seekers, recruiters and HR professionals intersected in increasing their network and build a stronger connection.
Career Change Central : This is the group best for those who are in a transition period in their career. This is the largest and also considered best group for seeking advices and guidelines regarding career transitions. Career central is a central place for current employees to discuss career advancement and personnel issues.
Jobs Alert : This group boards management level candidates. It can be called a group of middle and senior level managers worldwide. This group has more than 20,000 members. This group is mainly focused on India, US and UK.
Indeed.com : Indeed.com is the most visited job site in the US. This group in LinkedIn belongs to this Indeed.com. It has more than 40,000 members. The website indeed is available in over 50 countries and in 28 languages.
Star:Candidate for Hire : This group is also called Next Dimension Careers. It is one of the largest pool of job applicants and job seekers.
Project: Get Hired! : This is one of the best groups for support if anyone is looking for backing. This is actually a motivational support group where job hunters share creative strategies and stay inspired.
Linked:HR : This is the number 1 human resources group in LinkedIn. It has a huge number of people in it and constant discussions always going on. This group has corporate managers, recruiters, HR professionals and job seekers.
JOBS: Job Openings, Job Leads and Job Connections : This is probably the largest group in LinkedIn with a large number of members. It has 20 subgroups based on different categories like locality or specialty. Discussions are mainly self-contained in this group.
A Job Needed – A Job Posted : It is one of the fastest growing and productive groups in LinkedIn. For career and recruitment segment this group is very dynamic. This is an actual career connection group, with no spams or junk.
Management Consulting Jobs : This group is called 'procurement professionals' in LinkedIn. It is the number 1 supply chain and sourcing group in LinkedIn for business, network and Jobs. This group is run by BrainGainRecruiting.com. They mainly ponder upon middle level and senior level management jobs.
Internships and Interns : This group has more than 50,000 members. This group is run by internships.com. As per its name this group strongly slants towards entry level jobs and candidates.
Career Rocketeer : Though this group does not have a lot of members like the ones in the top of this list, but it is the fastest growing professional network for personal branding, career search and career management, and bringing job seekers, employers recruiters together for mutual success.
Personal Branding Network : This is a group which discusses on how to use personal branding for job search and career in general. This group is owned by Dan Schwabel who is New York Times & WSJ Bestselling author of 'Promote Yourself'.
B2B Reps : This group is a must for those who are in the sales. This is a discussion and networking forum for sales reps and sales recruiters.
Joining relevant groups in LinkedIn allows you to extend your personal brand and also reach out to more people. It gives you a great opportunity to answer, discuss and learn from professionals all around the world. There are a lot of group in LinkedIn and recruiters hunt most of them. But as always it's better to begin with large and established groups. This list provides an insight to all such established groups and it can be very good for job seekers in all fields.