The Things that Make Your Resume Stunning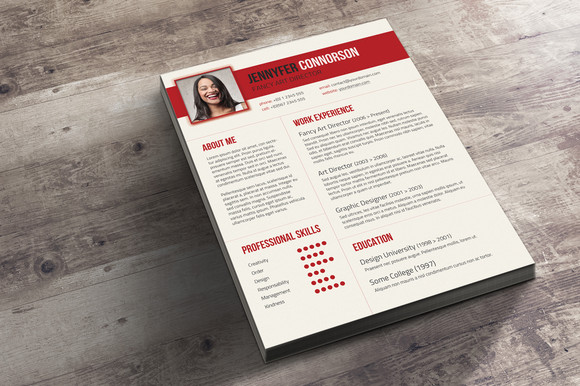 Writing a resume that will reflect your capability, character, personality and the skills, is one of the toughest jobs on the earth, isn't it? You sit hours after hours in front of computers to create a self-reflecting resume. But, how would you feel when your resume is dumped every time just for the lack of proper presentations? I bet it would feel like disasters for you.
The purpose of your resume is to make an employer to make know you.   It is a marketing tool for you, that shows forth your eligibility as an employee.
Your whole resume should result oriented and it must be to the point. Excessive expressions can higher the risk of being eliminated. One thing you should always keep in mind that your luck will get a glimpse of only 20-30 seconds. To catch the eyes of an employer, you need to emphasise certain things. If you fall behind in presenting these things, then your resume will see an endless darkness.
Employers Need to Know
You are able to do the job

You need to carry a positive attitude towards work

Your interest towards the work

You can easily fit within the culture and the environment of the organisation
The past and present work experiences will be vital to persuade the employer that you got the things what they require.  The importance should be placed on the proficiency you have obtained that an employer might want.
4 Keys to Resume Writing Success
Performance – The compelling evidence matches your skills to the opening

Positioning – The organised flow of information

Punch – The content must answer the question: Why should we interview you?

Packaging – The appearance, design and layout
Resume Writing Tips
A resume should be made for specific jobs. Do not use the resume for applying several for several posts. If you do so, the employer gets the image that you are not serious for the post.
Emphasis on the achievement you have in your learning career.  Try to make these things present as soon as possible, but do not coerce. You can make these lines, bold headed and colorful but do not exaggerate it.
The languages used must be very lively. But do not make it like a joke. The words used most in vogue and the terminologies must be used with the consciousness that the employer must not feel bored.
You must personalise your resume with your qualifications that make you unique as an employee. Your characteristics, skills and personality should be reflected in your resume. What you prefer to include in your resume should spread a dynamic portrait of yourself. It will frequently lead an interviewer's question, so be prepared to speak about, spread out on, if possible and include every short detail in your resume. But do not force any information.
Your most recent task makes the employer more interested. Bring them clearly in front the employer what you have done most recently or most recently where have you worked.
Do not take the keywords lightly. Because a browser a takes a look at the keywords at first. Only if the browser is satisfied with the keywords and becomes certain the keywords can deserve the time, then he moves to the read the whole resume.
Resume Writing Guidelines
First of all, you need to emphasise what you can do for the employer

Do not make the final resume at a first-hand experience. Make a draft. Then move to the final one.

Though there is no rigid page limit for the resume, but try to keep it within two pages. It holds the reader's mind to the resume.

Do not use too much 'I' or passive sentence.

Your career objective should be made clear and ambition, plan and goal should be mentioned clearly.

Try to illustrate the relevant skills, achievements, educational qualification and experience.

Maintaining the consistency is a must. The layout, information and the contents should be well-planned and presented in a perfect timeline. Providing steadiness all the way through a resume crafts a neat appearance and augments overall readability.



Some Important Tips for both Cover Letters and Resumes
Though we keep sharp eye on the resume we also need to draft a good package of a cover letter. So some tips can be-
Keep it brief

Arrange your words

Evade bulky paragraphs

Proofread meticulously

Identify the skills clearly

Use professional language and correct grammar

Be persuasive, related and positive.
What YOU must not include in your CV
Age

Fake information

Marital condition

Health update

Photographs (unless you are a model)

Race/ ethnicity (unless it is related)

Religion (unless it is related)

Controversial information

Social Security number/ debit or credit card information

Anything Negative may hamper your image.