What is WordPress: Explained for Beginners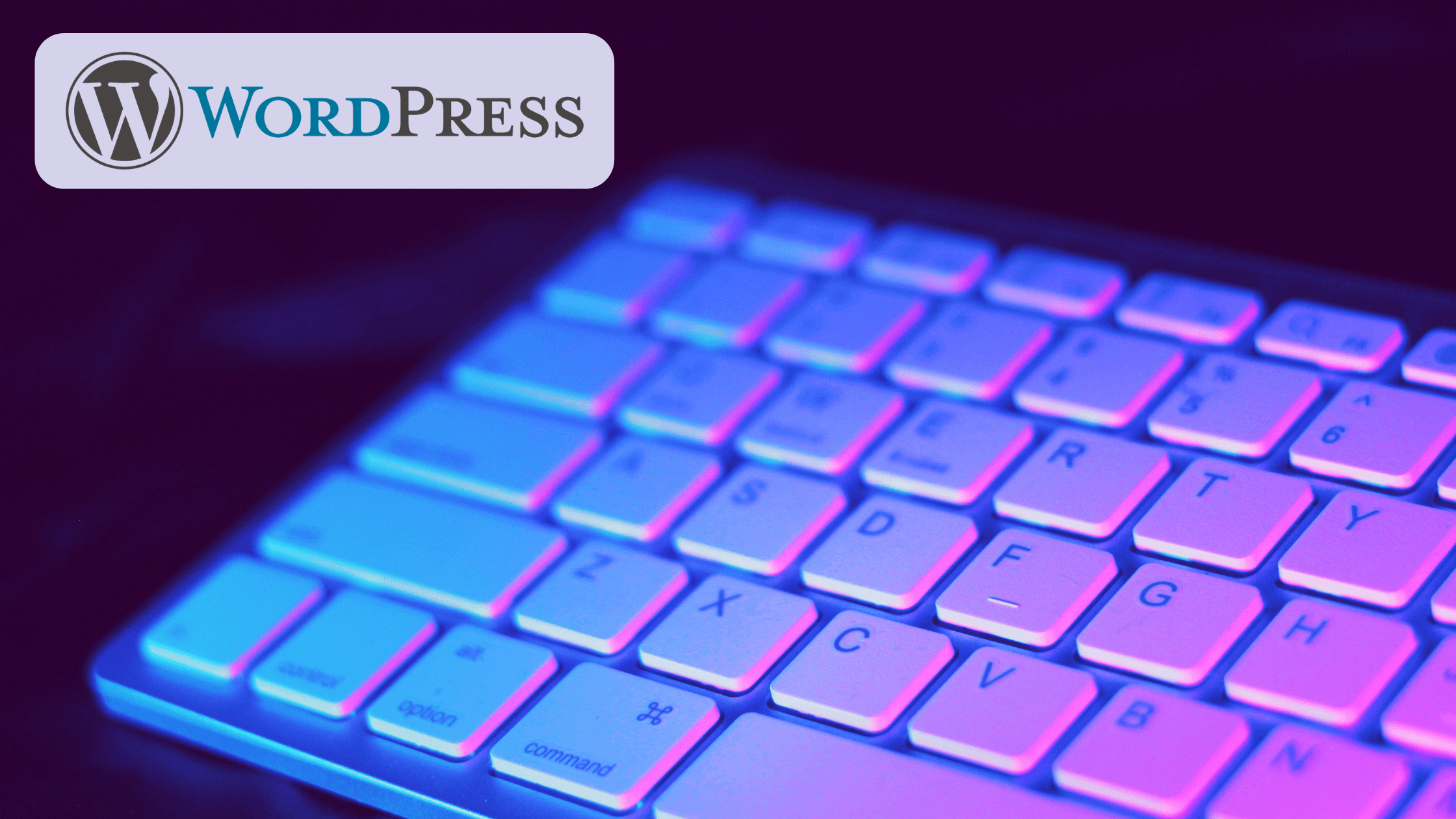 If you are a beginner and want to know about WordPress, then this blog can help you to learn more about WordPress.
You will find out-
Detailed information about WordPress,
its history,
installation process,
difference between WordPress.com and WordPress.org,
and some exciting facts in this blog.
What is WordPress?
WordPress is a software by which you can create any kind of website, blog, and app. It is an open-source content management system. It means you can use it for free.
In another word, WordPress is a platform where you can share your content with the world and it provides tools for sharing it effectively and efficiently.
It is a widely used software. One out of three websites you visit is created by WordPress. In the initial stage of WordPress, only a simple website can be created. But now because lots of new features are added, you can create any type of website through WordPress.
History of WordPress
WordPress was created by Matt Mullenweg and Mike Little on May 27, 2003. Through WordPress, more than 60 million websites are created.
It is an open-source content management system that is written in PHP. WordPress was transformed from b2/cafelog. Then it was discontinued by its developers. WordPress was created from b2/cafelog by Matt Mullenweg and Mike Little.
WordPress version 1.2- 1.5
WordPress 1.2 version came out in 2004. It added a new feature, which was plugin architecture. In this version, anyone can extend the functionality of WordPress and share it with the large community of WordPress.
WordPress 1.5 version came out in February 2005. In this version, it contains pages, comment moderation tools, and other new theme systems.
WordPress version 2
WordPress 2.0 version came out in December 2005. This version contained a simple user interface where the user didn't need to load the page for doing simple tasks. It contained a new admin dashboard. For an easy user interface, it used Javascript and DHTML.
On March 1, 2006 trademark registration for WordPress and its logo was filed.
In 2008 a new design company joined WordPress to improve its design. Happy Cog design company joined with WordPress to create a new admin interface.
Matt Mullenweg transferred its trademark registration and logo to the WordPress founder. It ensured that companies' expansion didn't stop.
WordPress version 3- 3.9
WordPress 3.0 version came out on June 17, 2010. It took a major step toward a content management system.
Post format and admin bar was added in 2011.
WordPress 3.7 version came out in 2013 with automatic updates. Minor updates on your website could easily happen.
WordPress 3.8 version was released in December 2013 with a new user interface. Where it could be used in any size of the device. Like your computer to mobile.
WordPress 3.9 version came out on April 16, 2014. Images could be easily edited in the editor in this version. WordPress 4 and 4.1 also released this year.
WordPress version 4.2- 4.9
WordPress new versions 4.2, 4.3, 4.4, were released with new features in 2015.
In 2016 WordPress 4.5, 4.6, 4.7 came out with new development features.
WordPress 4.8, 4.9 came out in 2017. In 2018 WordPress 5.0 version came out with new editing features.
How can you install WordPress?
You can easily install WordPress from WordPress.com and WordPress.org.
There are two types of installation process:
Install on a live server.
Install it locally.
Install on a live server:
If you make any change in your website everyone can see it. You don't need to install web server software manually. You can simply install WordPress on your device. You need two things: domain name and hosting.
A domain name is the address of a website and hosting is a location where the website is stored. You can purchase it as your budget.
Install it locally:
If you make any changes to your website, it will be visible on your computer. You can make improvements on your website and send it to the live server afterward. You need to do everything manually. Like installing a web server and WordPress.
For installing WordPress web server software is required. You can use MAMP.
It's a local server environment and it can be installed in your windows. It provides all tools for WordPress. It is used for testing and development purposes.
Another version of MAMP is available which is MAMP PRO. It is a paid version with extra features.
Another web server software is XAMPP and it is free to use. After downloading web server software, you can easily download WordPress.
By using WordPress what kind of websites can you make?
In its early stage, you could only make a blog. But now you can make lots of websites with its variety of features. You can create blogs, portfolios, business websites, membership sites, resumes, social networks, and many more.
What are the differences between WordPress.org and WordPress.com?
| | |
| --- | --- |
| WordPress.org | WordPress.com |
| It is free to use. | It has a free use option but the paid version has more features. |
| It is complex. More knowledge required to use it than WordPress.com. | It is easy to use. Don't need more knowledge. |
| A separate web hosting account is needed. | A separate hosting account is not needed. |
| 100% customization can be done. | It has limited customization. |
| Forums and developers provide external help and support. | For support and help in-house email and live chat available. |
| Complex beginner coding skills are required. | Beginner's coding skills are easy. |
| You can use all themes that are available on WordPress.org. | 165 themes can be used for free. |
| If you use WordPress.org, you are not a part of their network. | If you use WordPress.com, you are part of their network. |
What are the benefits of using WordPress?
There are lots of benefits to using WordPress. They are:
For beginners, WordPress is easy to use. You will only need a domain name and web server account for it. But if you use wordpress.com then they will provide you this. You only need to install it that's all. So it is user friendly.
You can create any kind of website by WordPress. You can create business websites for social networks.
The function of WordPress is continuously updated. It provides lots of plugin and theme options. It provides optimizing content for search engine optimization.
Mobile responsiveness increases the ranking in google. It is responsive to the mobile.
Attractive design can be made because it provides lots of theme options.
It's an open-source content management system. Anyone can share content with the world.
You can easily manage your content by using WordPress.
By using any computer you can simply manage your content.
For a website multiple users can be assigned.
Your sites can have thousands of pages and blog posts as your company grows.
Some interesting facts of WordPress
WordPress has some facts which are really amazing. They are:
77 million new posts and 77 million comments are created every month.
Every month 2940000 times search results are found.
It is available in 196 languages.
It has more visitors than twitter.
It is the most used content management system.
It powers 35% of the web.
71% wordpress content is written in english.
It has now 54000+ free plugins.
Its version 5.3 has been downloaded approximately 7000000 times.
Every month WordPress receives 487 million spam messages.
One theme can earn 12 million dollars in sales.
It is the most used content management system.
WordPress is the biggest CMS. If you are a beginner and want to build your own website or app then it can be a great help. It will be much easier to build your website by using WordPress.