Blogging for Beginners – A Step by Step Guide to Get Started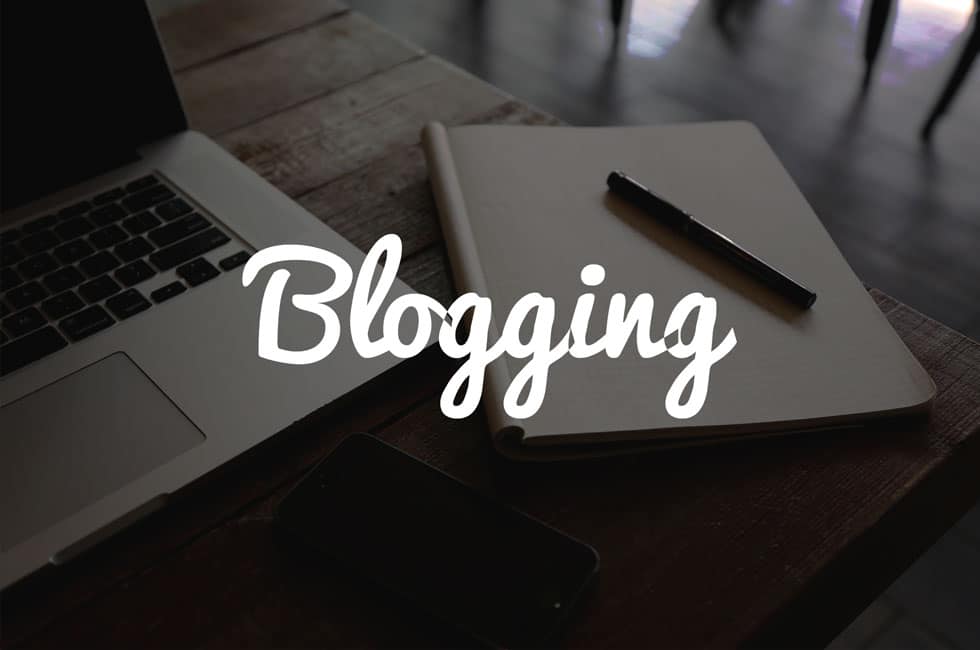 Here's how you set up your WordPress Blog on your URL (domain). The first thing you need to do is to make sure you have a hosting account created.  Your hosting account must include:
PHP 4.3 (or higher)
MySQL 4.0 (or higher)
Mod_rewrite Apache module
You do not need to worry about what these features are, it is just important that you make sure you have them.  Try to get hosting at the same place you set up your domain.
In your hosting account, you will find a control panel. In your control panel find the Databases option and create a new database. You will be asked to give the database a name and create a username and password. Keep this information in a safe place. This is your MySQL database that will store all of your blog postings.
Installing WordPress
Once you have the hosting set up and the database created it is time to install WordPress. Some hosting companies have a quick install option. If they do not all you have to do is download the latest software at https://wordpress.org/download/(for Windows or Mac).
Unzip the files on your computer.  They will be unzipped in a folder called "Wordpress".
Within the unzipped files you will find a file called wp-config-sample.php open it the file (it will open in any document editor). You will find instructions in this document. Change the text as needed in your editor (you will be adding the name of your database, username and password. Save the file and rename it "wp-config.php".
Move each folder and file within the "wordpress" unzipped folder you created (do not copy the folder itself) onto your website host company's server (your hosting company will give you directions, it is very easy).
If your blog is the entire site put it in the root directory. Otherwise, you will want to create a subdirectory for the blog. You may want to create one like: http://www.mydomain.com/blog or blog.mydomain.com.
After the WordPress files are on the server go into your web browser and type www.yourdomain.com/wp-admin/install.php (or if you did it on a subdirectory you type www.yourdomain.com/blog/wp-admin/install.php.
The software will then guide you through the last few steps to installing your blog on your server. WordPress makes it quick and easy to install a blog. Take your time and go step-by- step and you should have no problem installing and starting your blog.
You can also create a blog on WordPress.com. It's very easy, you don't have to do anything technical at all.
Set Up a Blogger Blog
Setting up a blog on Blogger is quite easy. The first thing you want to do is to set up a Google account for the blog. You can do this by going to Blogger.com and then following the link in the resources section.
It takes about 2 or 3 minutes to set up a Google account. If you already have a Google account you can use it if you wish.
After you have set up your Google account you should go back to Blogger.com and sign-in using your Google account username and password. Your username is typically the e-mail address you used when creating the account.
You can set up your account so it remembers your username and password. Only do this if you are on a non-shared computer.
Look for the "Create a blog" option on the dashboard of Blogger. The dashboard is the page you go to every time you log onto your Blogger account. You can manage several blogs from the same dashboard if they were all created with the same Google account.
You will be asked to name your blog. You want to create an easy to remember, easy to find name that makes it clear what your blog is about.  Try not to have a blog name that is too long. It will be the first part of the web address of your blog. For example if you name your blog "Your Name" your URL will be: http://yourname@blogspot.com.
The next thing you need to do is to choose your template. Blogger has a number of templates to choose from. You do not have to agonize over which template to use because you can change the template at any time.
Write your first official blog post using the template Blogger provided. Feel free to add a picture, etc. Once you submit that first blog posting you will be able to view your new blog, edit the posting, etc.
At this point you can personalize your blog so it stands out. Many different aspects of the blog can be changed, moved around, etc. Click on the "Layout" option and start to make your blog stand out from the other blogs out there. You can undo virtually anything that you do so do not be shy to experiment with different layouts for your blog.
Once you finish your layout you are done.  Happy blogging!
Naming Your Blog
Shakespeare asked if a rose by any other name would smell as sweet. The importance of choosing the right name for your blog should not be overlooked.  Remember there are two
different names for your blog. First, there is the name you choose for the actual blog. Second, there is the URL you reserve to host your blog.
Naming the Blog
People can sometimes try to be overly cute or a bit too creative when they name their blog. Though it is a way to show your creativity you run the risk of no one knowing what your blog is actually about.
A blog's name should immediately convey the central purpose of your blog. This will be helpful in gaining followers who often look on blog directories or search for blogs by category online. If someone is looking for a blog about luxury handbags they will want to see a blog with a name that includes any of the following:
Bags
Clutches
Handbags
Hobos
Purses
Satchels, etc
Though you may want to be more creative and use a term like an arm candy, not all of your potential readers will be able to identify the focus of your blog based on the name.
Try to be straight forward with your blog's name and use your creativity with the design of the blog and the actual content on it.
Blog URL
If possible you want your blog's URL to be the same as the name of your blog but this is not always possible or even desirable. If you want to be creative with the name of your blog then try to be straight forward with your URL. For example, if you choose the name Eye Candy Blog for the name of your blog, as mentioned above, you may want a URL that has handbag or purse in the name.
Typically people see both the blog's name and URL when looking in a blog directory. Though ideally, you are straight-forward with the name you give your blog and the URL it will be placed on, you can choose to be a little more creative with the name of your blog as long as your URL contains the keywords in it.
Take time to think about the best name for your blog. Try to choose a name that will strike a chord with your target market.  Often less is more and simple is the best way to go.
To Blog or Not to Blog
To blog or not to blog that is the question website owners should ask. Many people rush to create a blog with little purpose in mind, and others assume blogging is a waste of time and never try.
The truth is that some businesses would benefit from a blog while some would not.
Blogging – Do You Have Something to Say? 
The first question you should ask yourself is whether or not you have something to say that will either inform or entertain your target market. You need to feel confident that you can sustain a blog.
If you have "some" information but not enough to sustain a blog you may consider writing and distributing articles rather than writing a blog.
If you think you have enough to say then you are past the first step in the decision making process.
Blogging – Identifying the Target Market
It is important to identify your target market. Who do you want reading your blog and for what purpose? This will help you start to determine whether or not this target market is likely to find and read your blog. You do not want to waste resources in writing a blog no one reads.
Determining the goal of your blog is vital. Is your goal to create a revenue stream through affiliate marketing? Is the goal to introduce consumers to products and services on your website?  Is your goal to enhance your search engine rankings?
Once you know your goal or goals you can start to determine how likely it is for you to reach them. For example, will you be able to find affiliate advertisers who would appeal to your target market? Do you have enough information to post regularly about your products and services without being repetitive?
You need to know who your target market is and what your goal is.
Blogging – How Often?
You need to blog regularly. Depending on your goals you may have to put blog postings up daily or perhaps only weekly. You need to stay on top of your blog. If your blog readers see a lull in your postings they will lose interest.
A good rule of thumb is to post at least 4 times per week. Anything less than that would be ineffective for most purposes.
Ask yourself these questions and be honest and realistic with the answers and you will determine whether it is time to blog or not to blog.