How to Use WordPress for Your Business Blog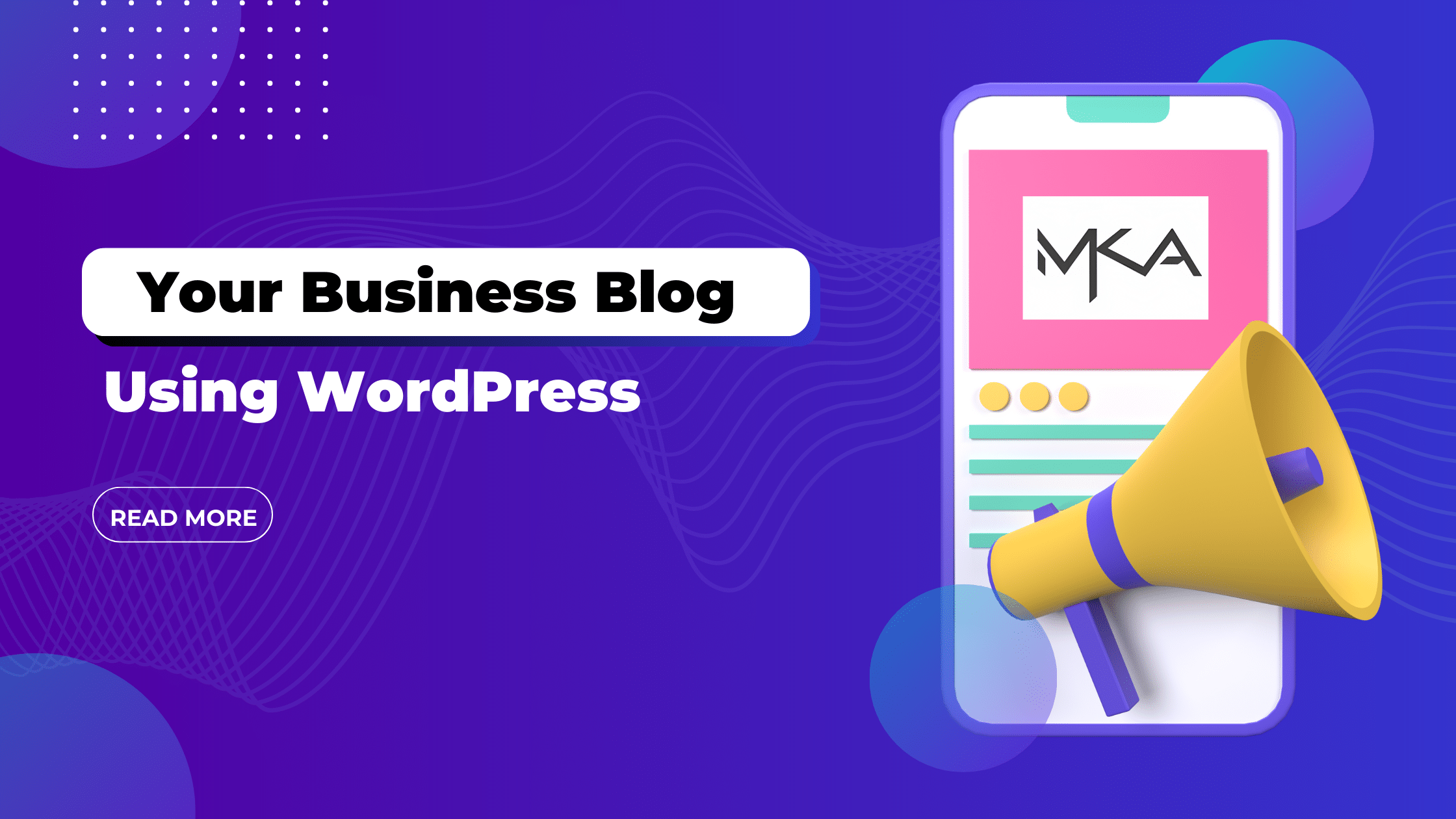 If you're a business owner, then you know how important it is to have a blog. Not only does it help you connect with your customers and build a rapport with them, but it also allows you to show off your expertise in your field. But what if you're not an experienced blogger? Or what if you don't have the time to maintain a blog? That's where WordPress comes in. WordPress is a powerful blogging platform that can be used by businesses of all sizes. In this post, we'll show you how to use WordPress for your business blog and how to take advantage of all the features it has to offer.
What is WordPress?
WordPress is a content management system (CMS) that allows users to create a website or blog from scratch, or to improve an existing website. WordPress is one of the most popular CMSs in the world, powering millions of websites and blogs. Businesses of all sizes can use WordPress to create a professional website or blog. WordPress is easy to use, has a huge community of users and developers, and is very affordable.
The benefits of using WordPress for your business blog.
There are many benefits of using WordPress for your business blog. WordPress is a free and open-source blogging tool and content management system (CMS) based on PHP and MySQL. It is easy to use and has a wide range of plugins and themes available to make your blog look professional.
WordPress is used by millions of people around the world, including many large companies, such as Forbes, The Guardian, and TechCrunch. It is a very popular platform for business blogs as it is easy to set up and manage.
Another benefit of using WordPress for your business blog is that it is highly customizable. You can change the look and feel of your blog to match your brand and style. There are thousands of themes and plugins available to help you create a unique and professional-looking blog.
Finally, WordPress is a very search engine-friendly platform. This means that your blog is more likely to be found by potential customers when they are searching for information online.
If you are thinking about starting a business blog, then WordPress is a great option to consider. It is easy to use, highly customizable, and search engine friendly. WordPress can help you to create a professional-looking blog that will help to promote your business.
How to get started with WordPress.
WordPress is one of the most popular content management systems available, and it is an ideal choice for businesses looking to create a blog. With its wide range of features and flexibility, WordPress makes it easy to customize your blog according to your business needs. To get started with WordPress, you will need to first decide on a hosting provider and register a domain name. After that, you can download and install WordPress on your server.
Once you have WordPress installed, there are several steps you can take to ensure that your blog will be up and running quickly. First, you will need to select a theme that reflects your brand and choose plugins to add additional features. You will also need to create user accounts for your authors, editors and other users who need access to the blog. Finally, you will set up the blog's navigation structure and start creating content.
WordPress also provides powerful tools for SEO and social media integration. You can easily optimize your blog for search engines by adding keywords to titles, posts and pages. Additionally, you can connect your blog to popular social media networks like Twitter and Facebook for easy sharing and growing your audience.
Learning how to use WordPress effectively may take some time, but it is well worth the effort. By following these steps, you can easily get your business blog up and running with WordPress.
Creating great content for your WordPress blog.
Brainstorm: Take some time to think about the topics that you would like to write about for your blog. Write down ideas, research topics, and create an outline for each of your posts.
Research: Make sure to do some research on the topics you want to write about. This will help you to get more information about the background and context of the topic you are writing about.
Write: Now the fun part! Start writing each of your posts based on your outlines. Try to think of it as a story and let yourself have fun with it.
Edit: Once you're done writing your post, go back and edit it. Make sure to check grammar, spelling, and readability. You can also use tools like WordPress's built-in spellchecker or the Hemmingway App to help with this.
Publish: Finally, when you're ready to publish, make sure to add a featured image and optimize your post for SEO. You can use plugins like Yoast for this. And don't forget to promote your post on social media!
Using WordPress plugins to extend your blog's functionality.
WordPress is a great platform for creating a business blog. With the right plugins and tools, you can easily extend the functionality of your blog and make it more user-friendly. To help you get started, here are some of the best WordPress plugins to consider for your business blog:
Akismet is a popular spam-filtering plugin that can help reduce the number of spam comments you receive. Jetpack is a great all-in-one plugin that offers a variety of features like website stats, security, social media integration, and more. A caching plugin is also a great way to improve the loading speed of your blog by creating static versions of your content.
Elementor and Gutenberg are two popular page builders that allow you to easily create professional-looking layouts for your blog. Security plugins can help protect your blog from malicious attacks, while form plugins make it easy to create contact forms and surveys.
These WordPress plugins can help you extend the functionality of your business blog, making it easier to manage and more attractive to readers. With the right tools and plugins, you can create a blog that is more effective for your business.
Read More: Must Have Plugins for Your WordPress Site
Promoting your WordPress blog.
Promoting a WordPress blog isn't easy, but it can be done with the right strategy. There are a few key steps to take in order to maximize your reach and gain the most from your WordPress blog.
The first step is to make sure your blog is optimized for search engine indexing. This means making sure that it has the proper meta tags, heading tags, and other relevant pieces of code that will help search engines recognize your blog and rank it higher in the search engine results. You can also make sure to include inbound links to your blog to help with its indexing.
Next, you need to find ways to increase the visibility of your blog. This includes using social media such as Twitter, Facebook, and other platforms to share your blog posts with a larger audience. You can also use paid advertising options such as Google Ads or Facebook Ads to get your blog seen by more people. Additionally, you can create guest posts on other blogs to link back to your own and increase your reach.
You should also look into building an email list to keep your readers updated on new posts and to build relationships with your readers. You can send out a newsletter, or even an email series to keep readers engaged.
Finally, you can also look into creating content specifically for promotion purposes. This can include writing reviews on other websites about your blog, creating videos and podcasts, or creating an influencer program to get people talking about your blog.
By following these steps, you can effectively promote your WordPress blog and reach more readers. With a strong strategy and plenty of content, you can reach more people and increase your blog's visibility.